NEW Chrysler 300 Limousine
The world's best limo - now even better! And we've one of only two in the UK.
Features
Seats for up to 8 adults in style
Brand-new interior design
Passenger-controlled air conditioning
Neon lighting
Full Stereo System
Mini bars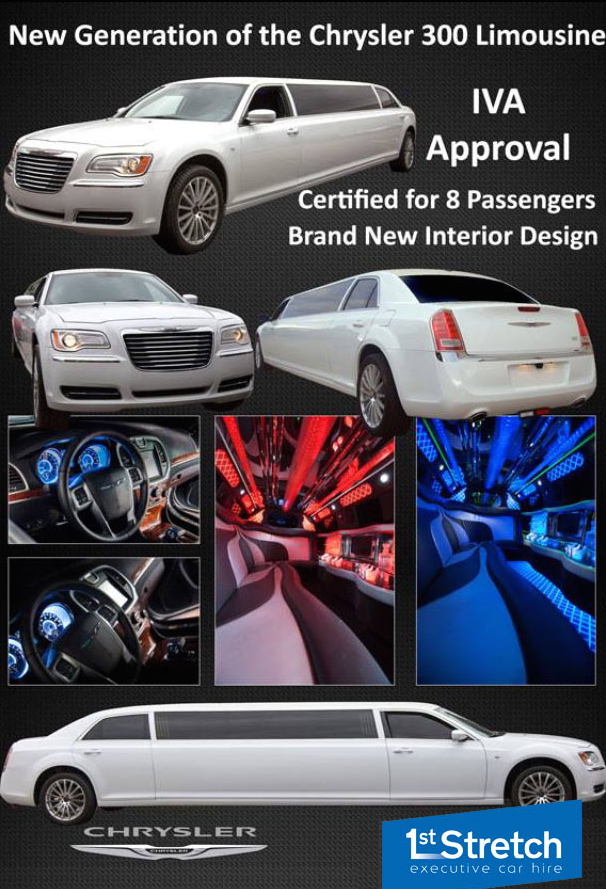 Finer Details
The Chrysler makes an ideal wedding & car offering wider and easier entry for a wedding dress. We will supply your choice of ribbon colours, tissues and provide a piece of red carpet as you get into the car.
Trips
Whenever you need to impress, the all-new Chrysler 300 is the ideal transport for all big celebrations and occasions - weddings, proms, anniversaries, the races, stag & hen dos and trips to London.
National Number
0845 9444 811
Swindon
01793 324946
Reading
01189 639565
Oxford
01865 389279